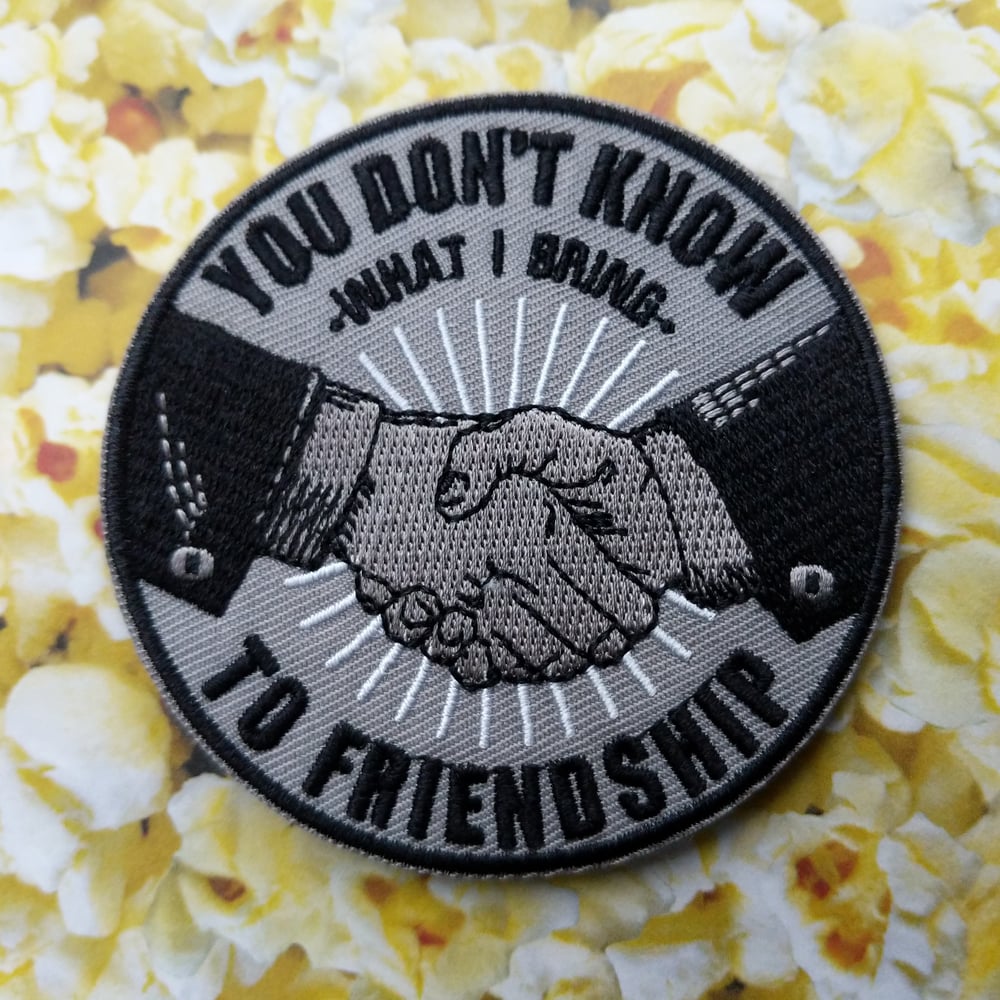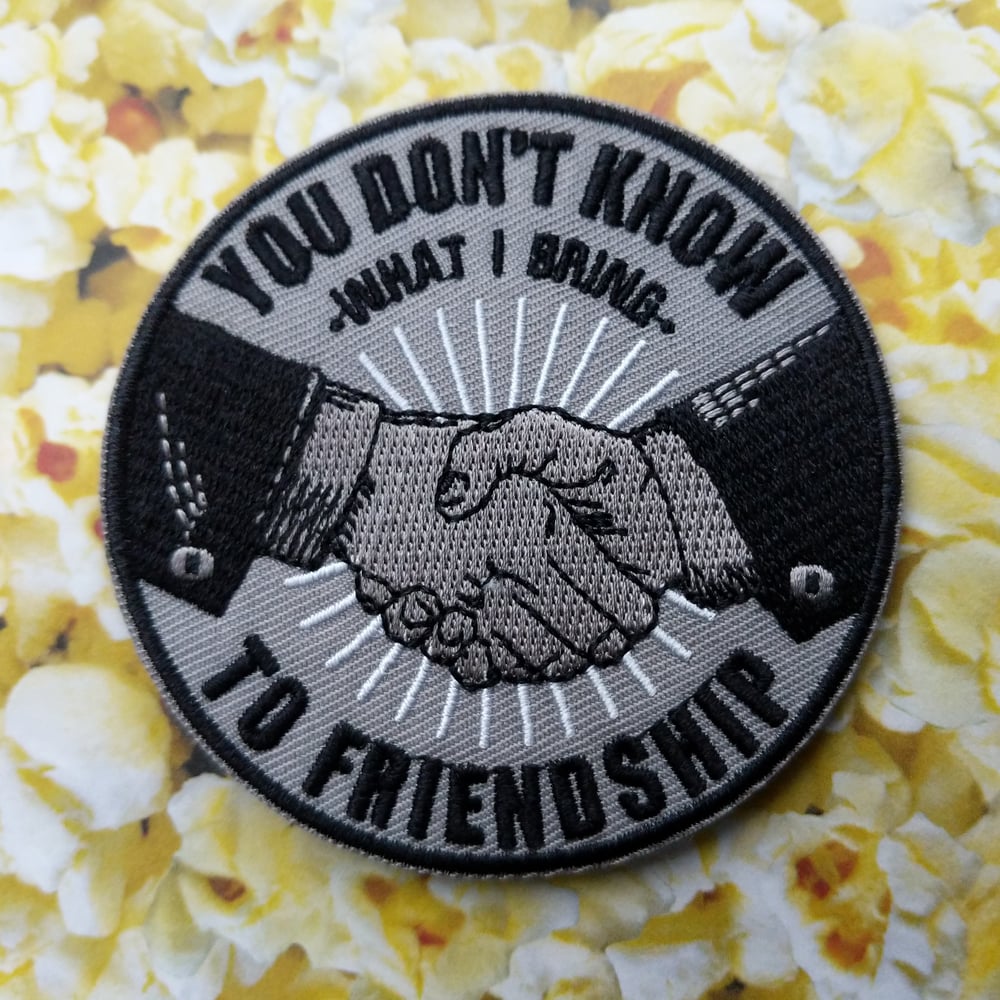 You Don't Know What I Bring To Friendship Patch!
$6.00 / Sold Out
3" Last Podcast on the Left themed sew on patch in black, white and grey. The dudes get 25% of each patch sold. Support your friends and cool people.
All orders can take between 2-4 weeks to arrive and ship. It's a small business run by one person - me! Thanks for your patience!